Mates of CRANAplus

Becoming a 'Mate' of CRANAplus is a unique membership category, to formally acknowledge the links between CRANAplus and your organisation, business or consultancy.
It describes a relationship of mutual benefit between entities who support the behaviours, values and activities of the other.
Mates of CRANAplus receive the following benefits:

Raising your organisational profile through access to wide networks within the industry by;
Your logo displayed as a supporter of CRANAplus on a designated page of the CRANAplus Website
Your logo displayed as a supporter of CRANAplus and remote

&

Isolated Health in the CRANAplus quarterly Magazine (circulation 15000)
Your organisation promoted through our e-newsletter the

CRANA

pulse reaching over 8000 individuals, corporate members and stakeholders each week
Acknowledgement of your 'Mates' status ;
Your organisation will receive an embossed Certificate of Mateship
Conditional use of the special "Mates of CRANAplus' logo to display your support for the remote

&

isolated health industry
Copies of the CRANAplus Magazine
Additionally, Mates of CRANAplus may negotiate the following arrangement:
Reduced rates for Advertising to our niche membership, stakeholders and broader remote and isolated health industry
Reduced rates on trade displays and advertising through the annual CRANAplus conference
Access to professional development opportunities
Access to mentoring
Consultancy; on remote and isolated health, education, governance and management
Branding opportunities (e.g. financial sponsoring of CRANAplus training equipment, scholarships and grants)
Branding opportunities through In-kind sponsorship
* Mates of CRANAplus;
do not have any individual membership rights
are not eligible to nominate for the Board of Directors or vote.
Staff of organisations that are Mates of CRANAplus do not have access to 'corporate membership rates'.
To become a "Mate" , fees are dependent on a number of factors, including NFP status, existing inkind relationships and the characteristics of your Business.
To discuss further about becoming a Mate of CRANAplus, please contact the Manager of Communications and Marketing to discuss on 08 8408 8200.
---
Our Mates Members
---
The Lowitja Institute is Australia's national institute for Aboriginal and Torres Strait Islander health research. We are an Aboriginal and Torres Strait Islander organisation working for the health and wellbeing of Australia's First Peoples through high impact quality research, knowledge translation, and by supporting a new generation of Aboriginal and Torres Strait Islander health researchers.
---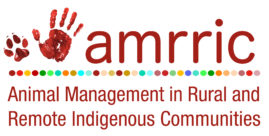 AMRRIC (Animal Management in Rural and Remote Indigenous Communities) is a national not-for-profit charity that uses a One Health approach to coordinate veterinary and education programs in Indigenous communities.
Our One Health approach recognises the inextricable links between human, animal and environmental health and wellbeing. By working with remote Indigenous communities to improve the health of their pets, we are helping to create healthier, safer and happier communities.
---
The Australian Indigenous HealthInfoNet is an innovative Internet resource that aims to inform practice and policy in Aboriginal and Torres Strait Islander health by making research and other knowledge readily accessible. In this way, we contribute to 'closing the gap' in health between Aboriginal and Torres Strait Islander people and other Australians. The HealthInfoNet is headed up by Professor Neil Drew.
---
The Central Australian Rural Practitioners Association (

CARPA

) supports primary health care in remote Indigenous Australia. We develop resources, support education and professional development. We also contribute to the governance of the Remote Primary Health Care Manuals suite. http://www.carpa.com.au
---

Heart Support Australia is the national not-for-profit heart patient support organisation. Through peer support, information and encouragement we help Australians affected by heart conditions achieve excellent health outcomes.
---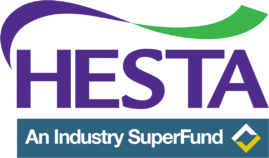 HESTA is the industry super fund dedicated to health and community services. Since 1987, HESTA has grown to become the largest super fund dedicated to this industry. Learn more at hesta.com.au

The Nurses' Memorial Foundation of SA Inc has its beginnings in one of the world's first official Registration bodies for Nurses, the British Nurses' Association established in London in 1887.
The Society became the first body to establish a Register of Nurses, which recorded their professional education and experience.
In 1987, a new set of rules and objects were adopted more in keeping with its activities and the name changed to "Nurses Memorial Foundation of S.A. Incorporated."
The Foundation endows Scholarships, as well as provides Awards and Grants to assist Nurses in their education, practice and research.
---