Previous Competitions
Mindfulness Photography Competition
Mindfulness: the art of being 'fully present.'
The Bush Support Services 'Mindfulness Photography Competition' was drawn at the CRANAplus Conference Dinner in Melbourne on Saturday 18th of October.
The winner was Gaye Shepherd with her stunning photo 'Sunset at Lombadina'. Congratulations Gaye!

'Sunset at Lombadina' by Gaye Shepherd
'Beach Feet in a Cyclone' by Tracy Blake
'Sunset with Perspective' by Helen Day





'Rigby Falls, Mt Isa' by Aidan Hobbs





'Fire' by Wendy Young





'A Seat in Stieglitz, Tasmania' by Olivia Bigham
Wellbeing Competition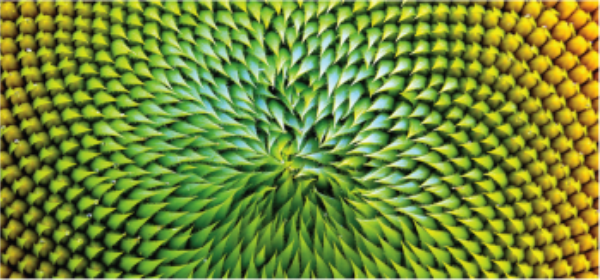 Wellbeing - Taking A New Perspective
The pursuit of happiness keeps many of us engaged with work and life in general in order to strive for this elusive concept.
Recent research has found that taking a different perspective on our experiences can greatly enhance our satisfaction and imbibe more meaning in our lives.
In fact the benefits of positive expression have been shown to increase wellbeing and even longevity.
Sing For Your Life
The link between emotional well-being and choir singing is well-established.
The Sing for Your Life choir performed at the CRANAplus Conference in Darwin in 2013. See the performance here!

Cosy Blanket Project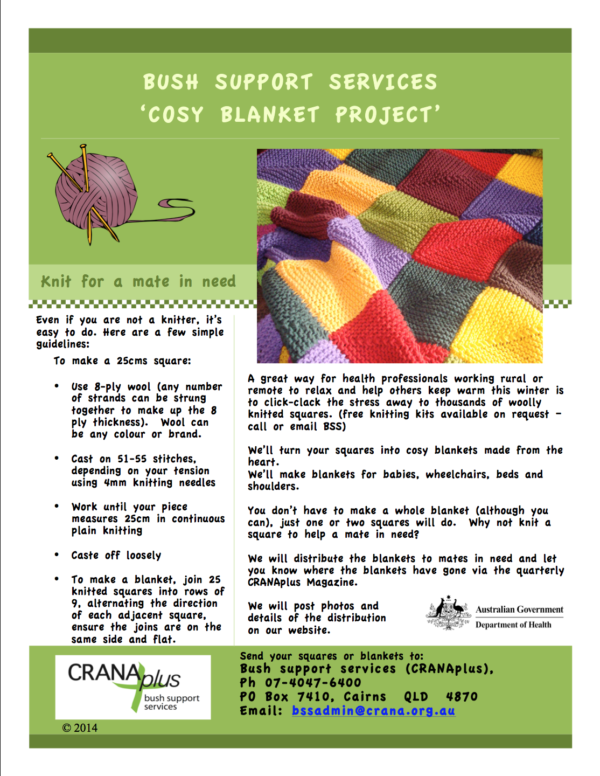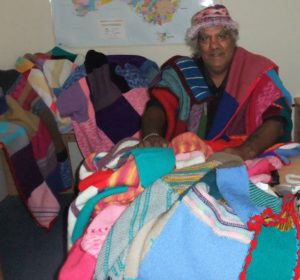 Lenny
More blankets from the project