Sleep well
We're currently seeking feedback on this podcast and would love to hear your thoughts. It'll take 2 minutes of your time and will help to shape future mental health training resources for health professionals. Provide your feedback here. Thanks!
Length: 11 min
Summary:
The importance of sleep and the normal sleep cycle stages
How much sleep do we need?
What affects the quality of our sleep?
Common sleep problems and causes
Strategies to improve sleep and promote good sleep routines.
---
The information contained in this webinar and podcast series is intended for information purposes only. If you or someone you know require assistance, please call LifeLine on 13 11 14  or beyondblue on 1300 22 4636. If life is in danger, call 000 
---
Presenter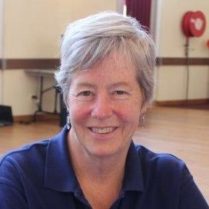 Cath Walker
Cath Walker is a psychologist and was previously a Registered General Nurse. She has over 30 years' experience, predominantly in regional and remote health services of Australia. Since 2015 she has worked as a Senior Mental Health Clinician for Royal Flying Doctor Service.
---
Resources
# Sleep well
Presenter: Cath Walker