Positive Psychology Tools for Rural Health Professionals
We're currently seeking feedback on this podcast and would love to hear your thoughts. It'll take 2 minutes of your time and will help to shape future mental health training resources for health professionals. Provide your feedback here. Thanks!
Length: 30 min
Summary:
A guide to positive psychological tools and how to use them for your clients and yourself, including the five things that contribute to happiness.
---
The information contained in this webinar and podcast series is intended for information purposes only. If you or someone you know require assistance, please call LifeLine on 13 11 14  or beyondblue on 1300 22 4636. If life is in danger, call 000 
---
Presenter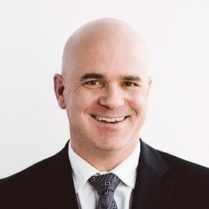 Dr Simon Kinsella
Dr Simon Kinsella has been a registered psychologist since 1993 and has delivered more than 30,000 hours of executive coaching, psychotherapy, mentoring and supervision. Currently, in addition to working as a clinical psychologist, he holds a position as Honorary Fellow in the School of Psychology at Deakin University.
---
Resources
Resources and Tools