Understanding the Disruption of Drought and Bushfires
We're currently seeking feedback on this podcast and would love to hear your thoughts. It'll take 2 minutes of your time and will help to shape future mental health training resources for health professionals. Provide your feedback here. Thanks!
Length: 41 min
Summary:
Understanding the disruption of drought and bushfires; its effects on rural health professionals and community members.
---
The information contained in this webinar and podcast series is intended for information purposes only. If you or someone you know require assistance, please call LifeLine on 13 11 14  or beyondblue on 1300 22 4636. If life is in danger, call 000 
---
Presenter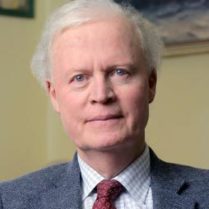 Dr Rob Gordon
A clinical psychologist, Dr Rob Gordon has spent the past 30 years working with people affected by emergencies and disasters. Rob was there in the aftermath of the Bali bombings and Christchurch earthquake, Black Saturday, the Canberra firestorm and, most recently, the Tasmanian bushfires, as well as many other large-scale disasters. He has advised the Red Cross and governments on how to assist individual people and whole communities as they rebuild and recover.
---
Resources
Resources and Tools
#Understanding the Disruption of Drought and Bushfires
Presenter: Dr Rob Gordon
Gordon, R. (2004). Community process and the recovery environment following emergency. Environmental Health, 4(1) https://www.eh.org.au/documents/item/79
Gordon, R. (2006). Acute responses to emergencies: findings and observations of 20 years in the field. Australian Journal of Emergency Management 21 (1) https://ajem.infoservices.com.au/items/AJEM-21-01-05
Gordon, R. (2007). Thirty years of trauma work: clarifying and broadening the consequences of trauma. Psychotherapy in Australia, 13 (3) https://www.semanticscholar.org/paper/Thirty-years-of-trauma-work%3A-clarifying-and-the-of-Gordon/9f097b3287acf44e5425c4a46817becf16f38a25