Simple Psychological Interventions for individuals impacted by disaster and trauma
We're currently seeking feedback on this podcast and would love to hear your thoughts. It'll take 2 minutes of your time and will help to shape future mental health training resources for health professionals. Provide your feedback here. Thanks!
Length: 31 min
Summary:
Jane Nursey, a key expert in the field of posttraumatic mental health explores some simple psychological interventions for individuals impacted by disaster and trauma, including useful tools and resources.
---
The information contained in this webinar and podcast series is intended for information purposes only. If you or someone you know require assistance, please call LifeLine on 13 11 14  or beyondblue on 1300 22 4636. If life is in danger, call 000 
---
Presenter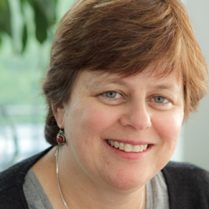 Jane Nursey
Director of Clinical Services for Phoenix Australia, Centre for Posttraumatic Mental Health. With 25 years' experience as a clinician and manager/director of programs and services in the public hospital acute and mental health sectors, across the lifespan, Jane brings a wealth of experience to her role at Phoenix Australia. Her clinical experience includes delivering evidence-based assessment, clinical treatment and secondary consultation to sufferers of trauma-related mental health disorders including children, adolescents, veterans, current serving members of the defence force, police and other emergency service personnel and disaster survivors. She has also worked in the alcohol and drug, traumatic brain injury, aged care and developmental disability sectors. Jane is an experienced trainer, developing and facilitating training workshops to health professionals on evidence-based neuropsychological and clinical assessments and treatments for trauma-related mental health disorders, as well educational workshops on trauma response and recovery.
---
Resources
Resources and Tools
#Simple Psychological Interventions for individuals impacted by disaster and trauma
Presenter: Jane Nursey
Skills for Psychological Recovery Manual
Skills for Psychological Recovery (SPR) Online
Australian Bushfires mental health resources
Recovery Online - coming to terms with trauma
Responding to Disaster – Level 2 Interventions
Skills for Psychological Recovery, A Quick Reference Guide. Australian Centre for Posttraumatic Mental Health