Education for remote health practitioners
The CRANAplus Education Brochure 2017 offers a growing suite of remote emergency and maternity emergency courses, including online education.
CRANAplus is a Registered Training Organisation (RTO No. 40719) and proud of its reputation as the leading provider of remote-based training for health practitioners across Australia and her territories.
Registered training organisations (RTOs) are those training providers, registered by the Federal Government's "Australian Skills Quality Authority" (

ASQA

), to deliver vocational education and training (

VET

) services.
ASQA

promotes quality training so that students, employers, and industry have confidence in Australia's training sector.
Nationally Recognised training is training that has a defined skill and knowledge level that has been nationally established as required for industry.
The Nationally Recognised Training symbol shown below identifies those Courses containing at least one Unit of Competency. Details of the Units will be shown clearly under each Course's Overview.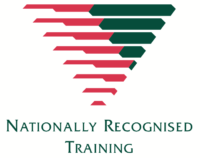 Course participants benefit from:
national recognition of Units of Competency gained
knowing that their training is being delivered by an organisation which meets national standards
enhanced career prospects as the units of competency are based on identified industry needs
access to recognition of prior learning (

RPL

), also known as recognition of current competency (

RCC

).
CRANAplus endeavour to provide as much information about our Courses as clearly as possible. Should you have any queries, please don't hesitate to call or email us.

Click here to view and download the current Course dates & locations
(access the page, then File > Print and either print or 'save as 'pdf')

CRANAplus acknowledge the ongoing relationship with The Centre for Remote Health (CRH) in the development of the courses offered.
Accreditations
&

Endorsements
Savings for CRANAplus Members
CRANAplus courses are offered at a discounted rate for CRANAplus Members.
You can simultaneously purchase CRANAplus membership and benefit from great discounts on all multi-day courses and online modules.
For more information regarding our Courses and other products, please call on (08) 8408 8200 or email us.
CRANAplus Facilitators
CRANAplus is well known for the calibre of our volunteer facilitators who are drawn from a wide range of health disciplines. Our facilitators are highly skilled and experienced health professionals who understand the challenges of the remote and isolated areas of Australia.
We are always looking for appropriately skilled health professionals to volunteer to help run CRANAplus courses.
If you would like to express an interest in being considered to become a facilitator with CRANAplus please contact our Cairns office on 07 4047 6400 or email liz@crana.org.au.