Our Board of Directors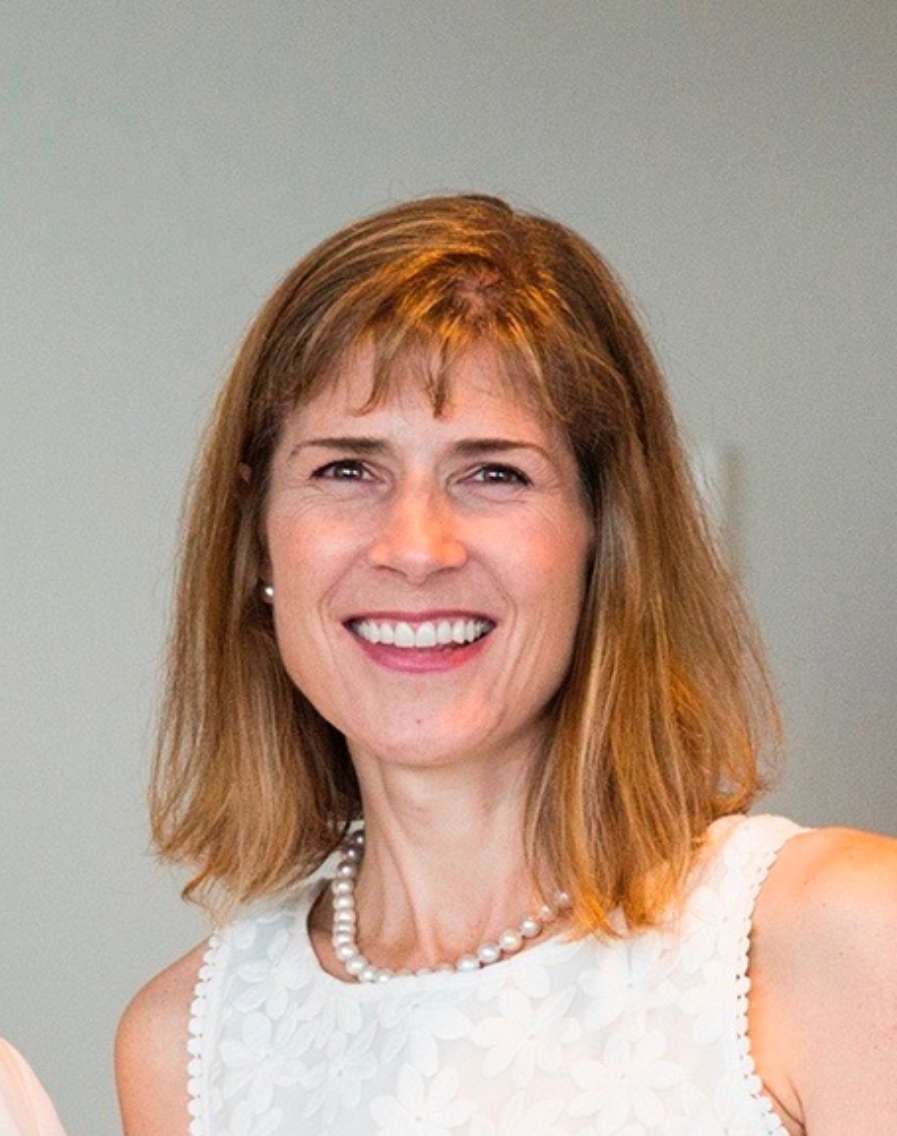 Fiona Wake
Chair
Fiona is the Pri­ma­ry Health Care (PHC) Safe­ty & Qual­i­ty Man­ag­er for Top End Health Ser­vice (TEHS) North­ern Ter­ri­to­ry. Since 2015 she has led TEHS PHC towards imple­men­ta­tion of the Nation­al Safe­ty and Qual­i­ty Health Ser­vice (NSQHS) stan­dards in prepa­ra­tion for accred­i­ta­tion. TEHS PHC includes 26 remote Pri­ma­ry Health Cen­tres, Prison Health and Urban Com­mu­ni­ty Health ser­vices, Hear­ing Health and Oral Health pro­grams and Can­cer Screen­ing Services.
Fiona's qual­i­fi­ca­tions and expe­ri­ence as a Reg­is­tered Nurse and man­ag­er range across acute and pri­ma­ry health care for close to 30 years. For 10 of those years she worked in pri­ma­ry health in the NT with both gov­ern­ment and non-gov­ern­ment organ­i­sa­tions. This enabled her to devel­op a broad under­stand­ing of the chal­lenges and issues health pro­fes­sion­als face on a dai­ly basis in their prac­tice as well as the over­all chal­lenges of the remote clin­i­cal and cul­tur­al setting.
For 6 years, Fiona worked as NT Clin­i­cal Man­ag­er for Remote Area Health Corps (RAHC). Dur­ing her tenure at RAHC, she suc­cess­ful­ly imple­ment­ed the RAHC Remote Edu­ca­tor (RE) pro­gram to pro­vide sup­port to clin­i­cians on their first placement.
Fiona was appoint­ed to the NT PHN Advi­so­ry Coun­cil in 2015 and elect­ed to the CRANAplus board the same year.
"The obvi­ous com­mit­ment and pas­sion of CRANAplus to prepar­ing, sup­port­ing and speak­ing up for our rur­al and remote work­force has been an inspi­ra­tion to me as a Board mem­ber and a nurse."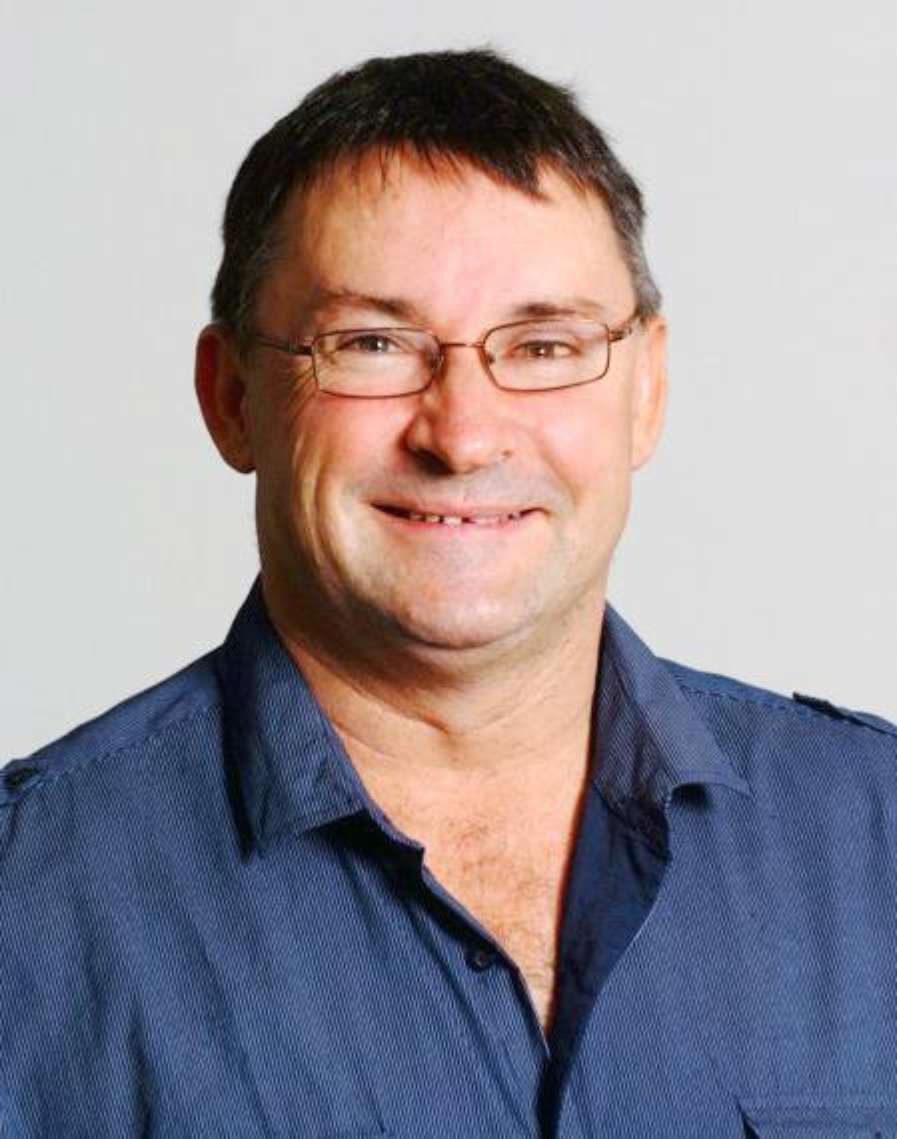 John Wright
Deputy Chair
John is a Remote Area Nurse liv­ing and work­ing in the North­ern Ter­ri­to­ry. He began his work­ing life as a farmer, shear­er, fenc­ing con­trac­tor and grain han­dler before attend­ing the Uni­ver­si­ty of South Aus­tralia and com­menc­ing a career in nurs­ing. After two years as a ward nurse and sev­en years as an emer­gency nurse in a major trau­ma cen­tre, John moved to the bush in 2003. Since grad­u­a­tion he has attained a Grad­u­ate Cer­tifi­cate in Emer­gency Nurs­ing, a Mas­ters Degree in Remote Health Prac­tice (Nurse Prac­ti­tion­er), and a Mas­ters Degree in Remote Health Man­age­ment, while work­ing in a vari­ety of remote and very remote set­tings. His cur­rent work­place is Ten­nant Creek Hos­pi­tal where he is Clin­i­cal Nurse Con­sul­tant for the Emer­gency Depart­ment but sec­ond­ed to the role of Clin­i­cal Nurse Edu­ca­tor for the Hos­pi­tal. He enjoys being involved in clin­i­cal edu­ca­tion includ­ing sim­u­la­tion, hav­ing gained endorse­ment as a BLS and ALS instruc­tor and com­plet­ed sim­u­la­tion train­ing and a Cer­tifi­cate IV in Train­ing and Education.
John is a Fel­low of CRANAplus, a Fel­low of the Col­lege of Emer­gency Nurs­ing Aus­trala­sia, a grad­u­ate of the Aus­tralian Rur­al Lead­er­ship Pro­gram (Course 16), Trea­sur­er of the Cen­tral Aus­tralian Rur­al Prac­ti­tion­ers Asso­ci­a­tion and a mem­ber of the Aus­tralian Col­lege of Nurs­ing since 1991. He was instru­men­tal in cre­at­ing the South Aus­tralian Emer­gency Nurs­es Asso­ci­a­tion in 1997 and the Col­lege of Emer­gency Nurs­ing Aus­trala­sia in 2000, then joined the CRANAplus Board in 2005. In 2008, John took on and suc­cess­ful­ly com­plet­ed draft­ing the new con­sti­tu­tion that changed CRANA into CRANAplus.
In his ​'spare time', John is the main car­er for his dis­abled wife Ani­ta and his father-in-law, he vol­un­teers as a facil­i­ta­tor for the CRANAplus REC and ALS pro­grams, and he is a men­tor in CRANAplus' Men­tor­ing Pro­gram. He is also a reg­is­tered vol­un­teer with the North­ern Ter­ri­to­ry Emer­gency Ser­vice, hav­ing com­plet­ed qual­i­fi­ca­tions in search and res­cue, and field trau­ma care. He is cur­rent­ly the Unit Offi­cer for the Ten­nant Creek Vol­un­teer Unit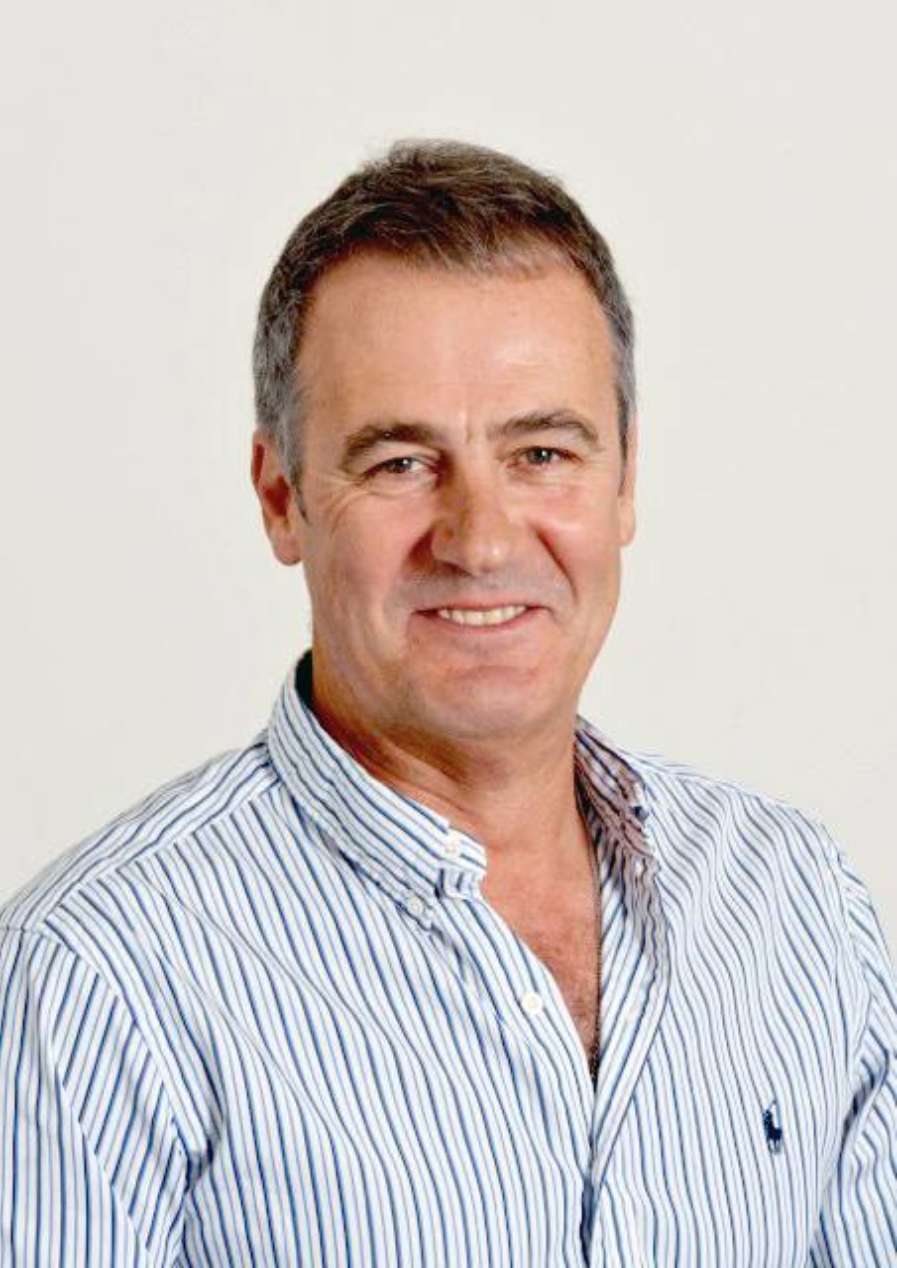 Dr Nicholas Williams
Sec­re­tary
Nick Williams was born in the mid-north of South Aus­tralia and trained at Ade­laide­U­ni­ver­si­ty, grad­u­at­ing in 1980. He has con­sid­er­able pub­lic health expe­ri­ence and has worked in Indige­nous health for over 24 years in Africa, north­ern­Cana­da and Cen­tral Aus­tralia and rural/​remote South Aus­tralia. He was the­Se­nior Dis­trict Med­ical Offi­cer in Alice Springs for sev­en years in the nineties, pro­vid­ing RFDS evac­u­a­tions and com­mu­ni­ty med­ical ser­vices to remote­A­bo­rig­i­nal communities.
He was exten­sive­ly involved in the ini­tial devel­op­ment of the CARPA Stan­dard Treat­ment­Man­u­al and remains on the Edi­to­r­i­al com­mit­tee for the Remote Pri­ma­ry Health­Care manuals.
He worked in gen­er­al practice/​public health at the Parks Com­mu­ni­ty Health Ser­vice for 12years until 2011. He main­tained his emer­gency med­i­cine skills with week­ly ses­sions at Queen Eliz­a­beth Hos­pi­tal Emer­gency Depart­ment through­out this time.
In 2009 he under­took a three month ICRC human­i­tar­i­an mis­sion to the North West Fron­tier­Provence of Pak­istan, and worked in an Emer­gency Response Unit in the Philip­pines in response to Typhoon Yolan­da in 2013. He con­tin­ues to be avail­able for ICRC Emer­gency relief duties.
He has been a facil­i­ta­tor for the CRANAplus Remote Emer­gency Care pro­gram for over 15 years.
He lec­tures in Abo­rig­i­nal Health/​Public Health at Ade­laide University.
Nick is cur­rent­ly work­ing with the Abo­rig­i­nal Health Coun­cil of South Aus­tralia as a GPSu­per­vi­sor, Abo­rig­i­nal Health. This involves sup­port­ing the GP work­force in rur­al and remote Com­mu­ni­ty Con­trolled Abo­rig­i­nal Health Ser­vices in SA and super­vis­ing GP Reg­is­trars. He spends more than six­ty per cent of his time work­ing in rur­al gen­er­al prac­tice, and loves it.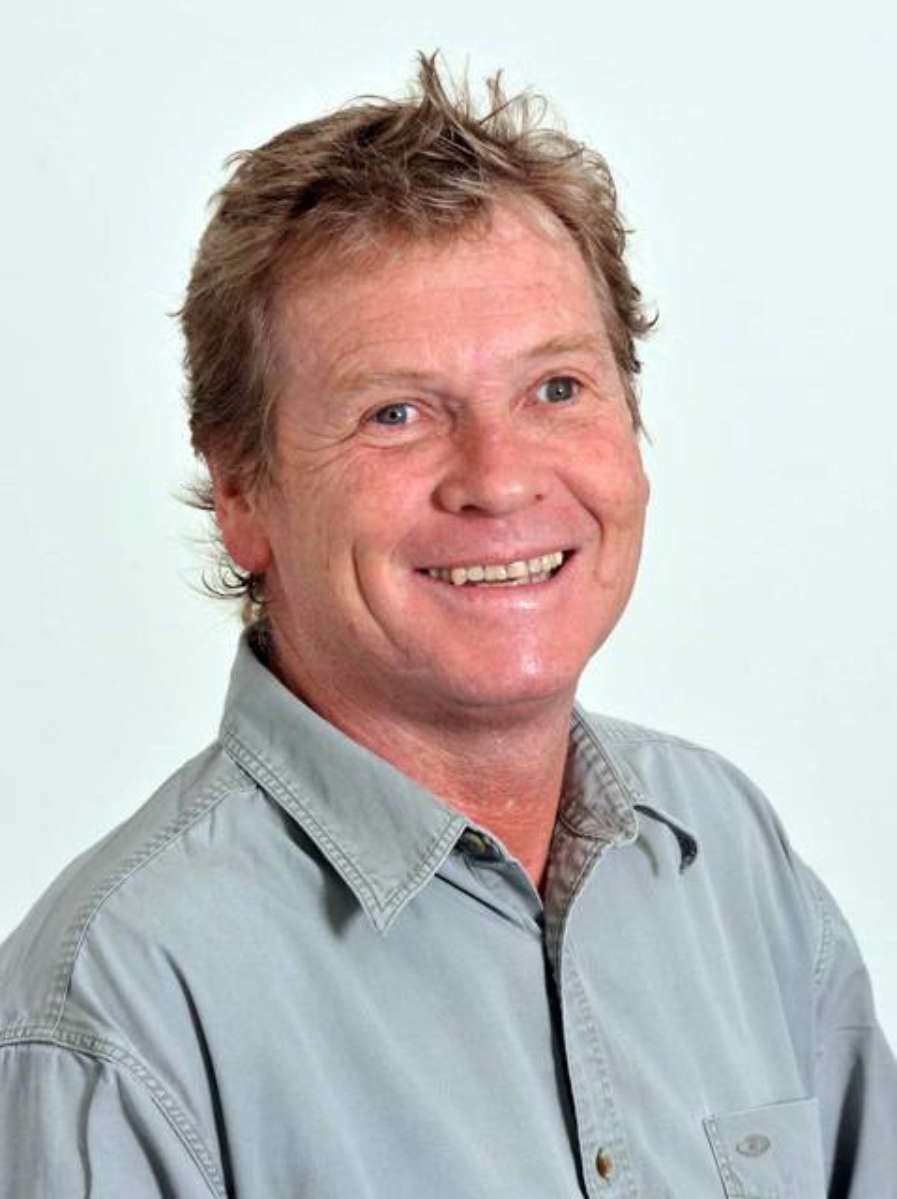 John Ryan
Trea­sur­er and Chair of the Audit & Risk Subcommittee
John is a lawyer liv­ing in New­cas­tle, focus­ing in recent years on med­ical neg­li­gence. As luck would have it, he says, his wife is a nurse.
As well as own­ing and oper­at­ing suc­cess­ful prac­tices, John has expe­ri­ence in a wide range of legal areas. He was the first pres­i­dent of the pro­fes­sion­al stan­dards pan­el of the New­cas­tle Angli­can Dio­cese; and is a past mem­ber of the Com­mu­ni­ty Aid Pro­gram through Bel­mont Local Court.
He has been a tutor at New­cas­tle Uni­ver­si­ty; a super­vi­sor at the New­cas­tle Legal Cen­tre; and a lawyer rep­re­sent­ing patients at Men­tal Health tribunals.
John has worked with rur­al, remote and Indige­nous clients and was drawn to CRANAplus, with its vision and ener­gy, as a way to con­tribute to improved outcomes.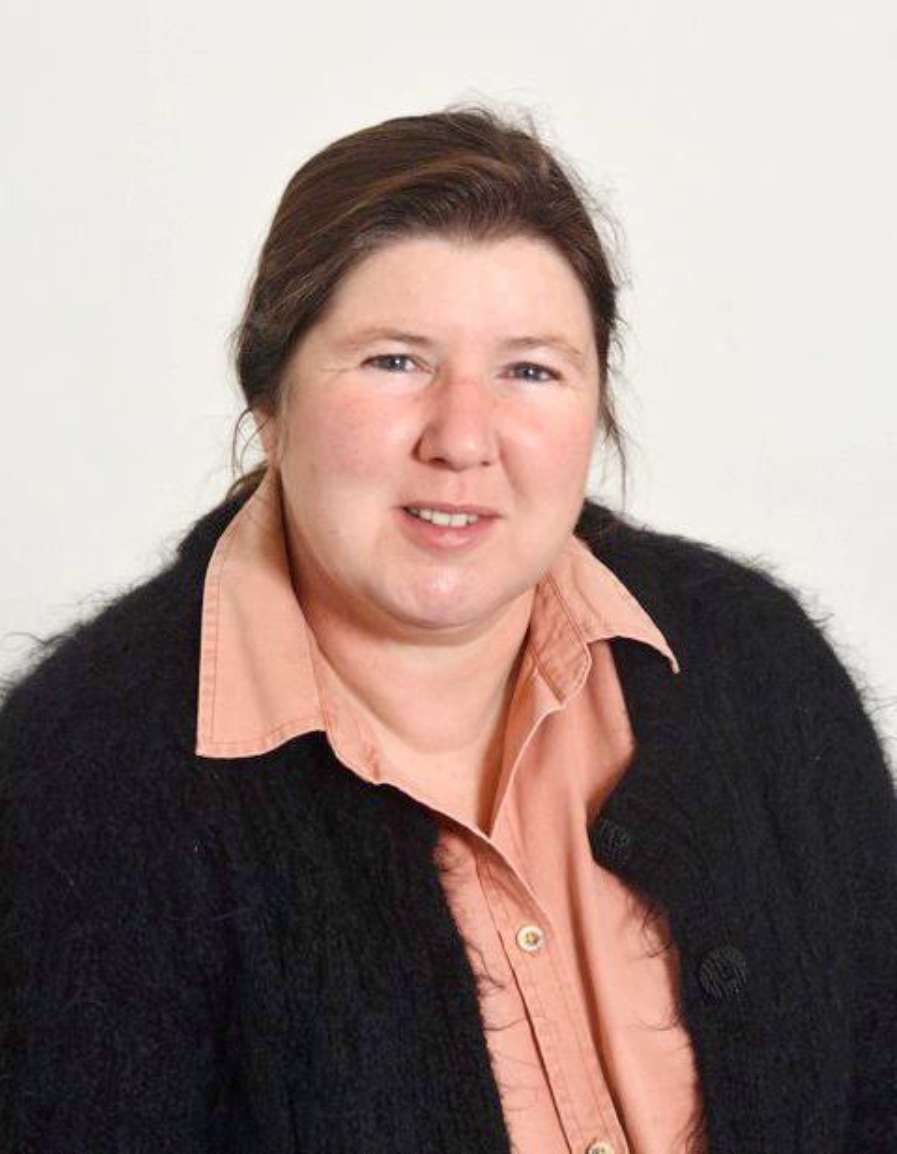 Lyn­nette Byers
Board Mem­ber
Lyn Byers is a Nurse Prac­ti­tion­er in the spe­cial­ty of Remote Area Nurs­ing, a Mid­wife anda Men­tal Health Nurse. She has worked in remote com­mu­ni­ties in Cen­tralAus­tralia since 2001 as a Remote Area Nurse and Mid­wife. She has also worked in small coun­try hos­pi­tals and bush clin­ics in Vic­to­ria. Lyn cur­rent­ly works as theP­ri­ma­ry Health Cen­tre Man­ag­er at Aputula.
In 2010 she worked with Abo­rig­i­nal fam­i­lies at Kaltukat­jara on a qual­i­ta­tive research project look­ing at aspects of child rear­ing in the remote Abo­rig­i­nal com­mu­ni­ty con­text. She is active­ly engaged in the edi­to­r­i­al process of the Remote Pri­ma­ry­Health Care suite of man­u­als, used across remote Aus­tralia and con­tributes teach­ing ses­sions to post grad­u­ate cours­es offered by the Cen­tre for Remote­Health in Alice Springs.
Lyn is pas­sion­ate about deliv­er­ing high qual­i­ty health care to remote areas and pro­mot­ing the work remote area clin­i­cians do in dif­fi­cult circumstances.
Claire Board­man
Board Mem­ber
Claire has worked in both pub­lic and pri­vate health sec­tors and in Feb­ru­ary 2013 was appoint­ed as deputy direc­tor, RHDAus­tralia based at Men­zies School of Health Research in Dar­win where she works with juris­dic­tions and Indige­nous com­mu­ni­ties to improve health­care out­comes for those affect­ed by acute rheumat­ic fever (ARF) and rheumat­ic heart dis­ease (RHD). Pri­or to this appoint­ment Claire was priv­i­leged to be work­ing with Abo­rig­i­nal and Tor­res Strait island com­mu­ni­ties in pub­lic health and infec­tion pre­ven­tion and con­trol in the Tor­res Strait, Far North Queens­land.

In her pub­lic health capac­i­ty Claire has worked in com­plex dis­as­ter and devel­op­ing nation set­tings and has a strong ongo­ing inter­est in health­care eco­nom­ics, devel­op­ing nation and Indige­nous health issues. Claire has held a num­ber of State and Nation­al appoint­ments includ­ing Pres­i­dent of the Aus­tralasian Col­lege for Infec­tion Pre­ven­tion and Con­trol (ACIPC) and was a mem­ber of the Aus­tralian Health Pro­tec­tion Prin­ci­pal Com­mit­tee (AHPC) Anti-micro­bial Resis­tance. She is a senior lec­tur­er at Grif­fith Uni­ver­si­ty.

In 2013, she won one of four pres­ti­gious Coun­cil of Exec­u­tive Women schol­ar­ships to attend the Aus­tralian Grad­u­ate School of Man­age­ment Women in Lead­er­ship course at UNSW which has assist­ed her in devel­op­ing her lead­er­ship skills and exec­u­tive pres­ence, and in 2014, Claire was a NT final­ist for the Aus­tralian of the Year Awards.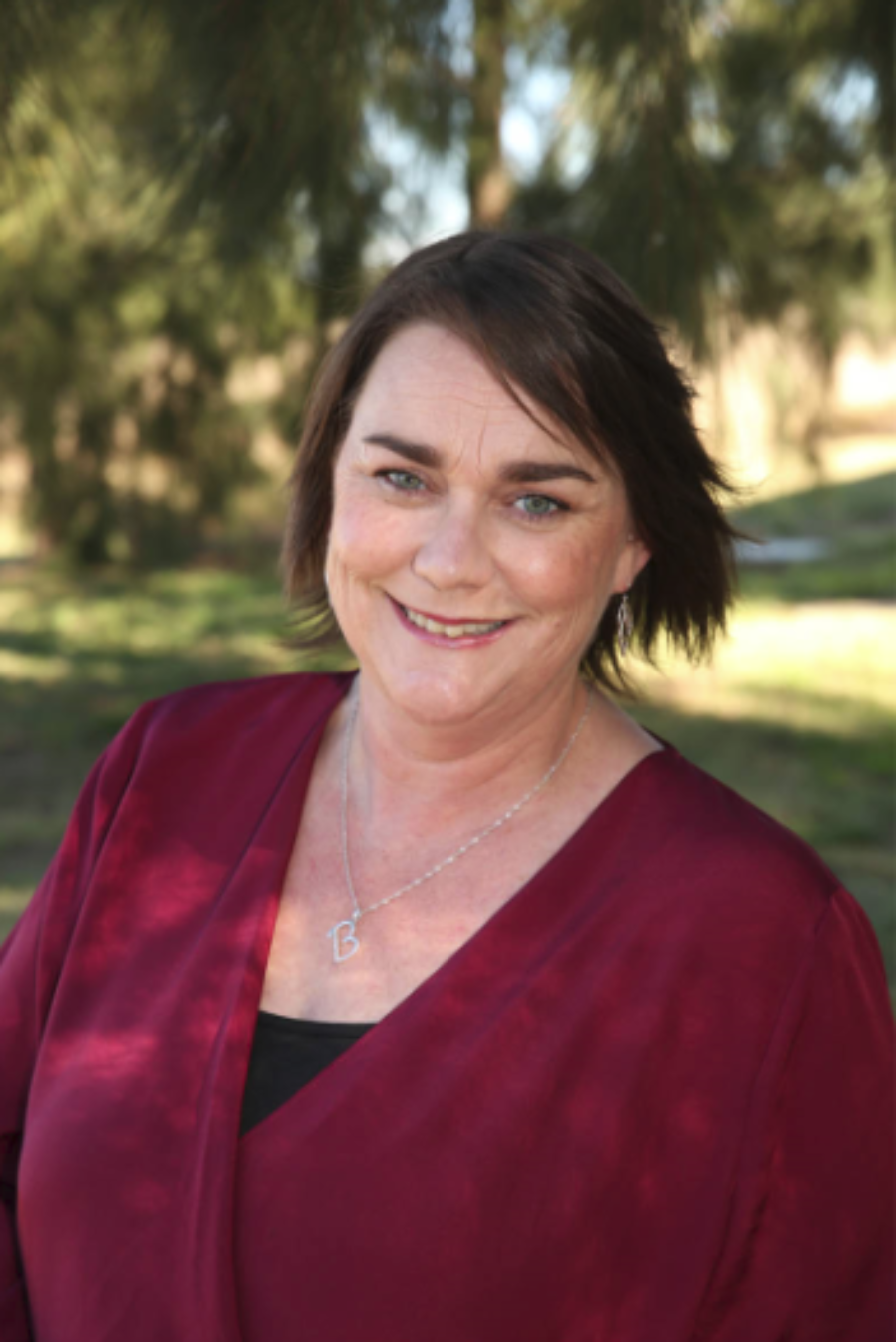 Belin­da Gibb
Board Mem­ber and Chair of the Gov­er­nance Sub­com­mit­tee

Belin­da, a proud Darug woman, dis­cov­ered her pas­sion as an edu­ca­tor while teach­ing at the Aus­tralian Nation­al University's tech­nol­o­gy arm, ANUTECH.
After a num­ber of pri­vate and pub­lic sec­tor man­age­ment roles, Belin­da was recruit­ed as Direc­tor of Cor­po­rate Ser­vices at the Heal­ing Foun­da­tion in 2012.
Most recent­ly Belin­da has tak­en the role of CEO at Australia's lead­ing Indige­nous edu­ca­tion provider, the Aus­tralian Indige­nous Lead­er­ship Cen­tre (AILC) in 2016.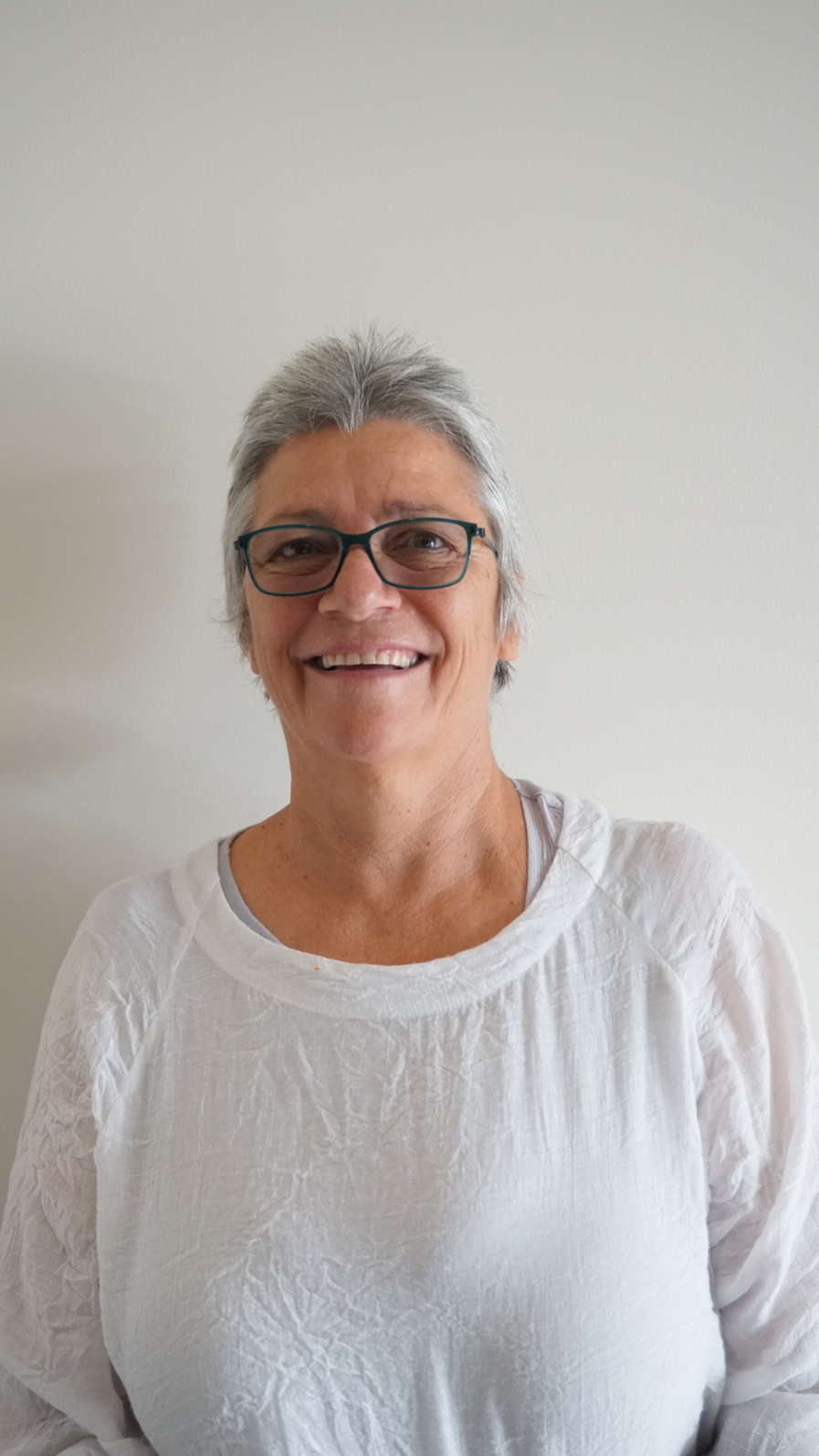 Vanes­sa De Landelles
Board Mem­ber
For the past eight years Vanes­sa has been employed with Queens­land Health as the Direc­tor of Nurs­ing in Win­do­rah Pri­ma­ry Health Cen­tre. Vanes­sa is also a del­e­gate for the Queens­land Nurs­es and Mid­wives Union and an active mem­ber of their Rur­al and Remote Ref­er­ence Group, which gives strong focus to safety.
"I am hon­oured and proud to have been select­ed as an Indige­nous Direc­tor of CRANAplus," she says. ​"I believe in equal­i­ty for all staff regard­less of their loca­tion of employ­ment. As a Board mem­ber I will work to ensure remote and iso­lat­ed nurs­es have a voice, to have access to train­ing and to have a voice on safe­ty issues.
"All Aus­tralians regard­less are enti­tled to access to the same good health care, no mat­ter where they live."
Tele­health and the Inter­net have improved the sit­u­a­tion for those in remote loca­tions, Vanes­sa points out. ​"Tele­health is forg­ing ahead, allow­ing patients to speak direct­ly to their spe­cial­ist, such as the endocri­nol­o­gist or der­ma­tol­o­gist, and fur­ther edu­ca­tion for nurs­es has start­ed to become more acces­si­ble through the Inter­net. I'd like to see these advances progress further."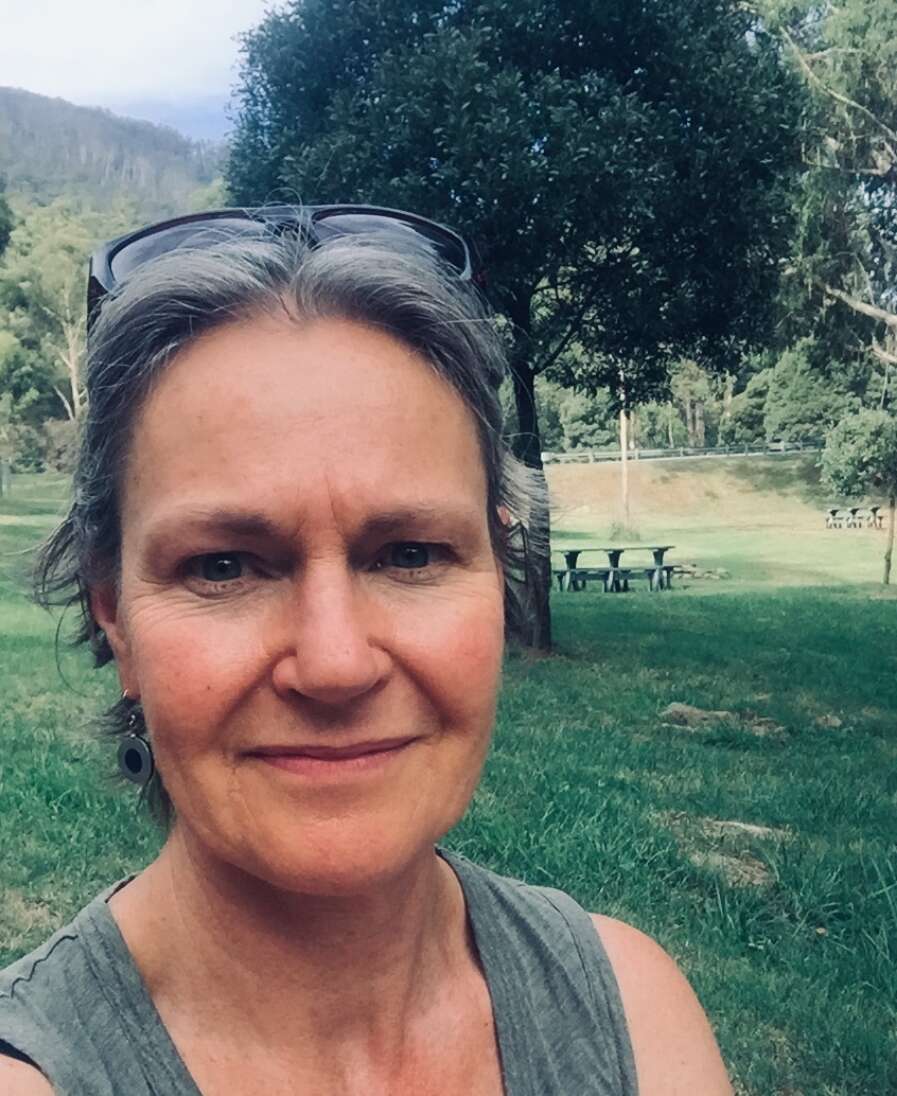 Caitlin Stein­er
Board Mem­ber

Caitlin start­ed as a Remote Area Nurse (RAN) at Wad­eye in 2000, then moved to Cen­tral Aus­tralia where she spent a num­ber of years work­ing in var­i­ous com­mu­ni­ties west of Alice Springs. Caitlin was employed by CRANAplus in 2007 as the MEC Course Coor­di­na­tor and was involved in the devel­op­ment of sev­er­al new cours­es (MIDUS, ATSI MEC) in 2010 when CRANA became CRANAplus and start­ed expand­ing its oper­a­tions and reach.
Since leav­ing CRANAplus, Caitlin has remained as a mid­wife facil­i­ta­tor on the mater­ni­ty edu­ca­tion cours­es and has con­tin­ued to keep her RAN skills cur­rent by work­ing in remote health for a short peri­od each year and doing reg­u­lar edu­ca­tion updates with the CRANAplus cours­es. Caitlin cur­rent­ly works in a small rur­al hos­pi­tal in Mans­field, Vic­to­ria as the Mid­wifery Unit Man­ag­er and holds the posi­tion of PROMPT (Prac­ti­cal Obstet­ric Mul­ti­dis­ci­pli­nary Train­ing) Coor­di­na­tor at Mans­field Dis­trict Hospital.